Marketing Mansion Podcast
A real-time look into the business issues plaguing businesses today
The Marketing Mansion Podcast is an informal but informative conversation between two marketing industry leaders in Bangor, Maine, with one goal in mind: to help business owners and chief executives find answers to the sales & marketing issues plaguing their growing business.

Cary Weston and Elizabeth Sutherland have more than 50 years of combined experience in marketing, advertising, and public relations. With a deep understanding of Maine's business community, Cary and Elizabeth are ready to share their insight and expertise, all from a big, drafty, and maybe ghost-friendly, 200-year-old house on the hill above Bangor's business district.
Subscribe
Subscribe to our podcast using this feed link:
https://feeds.libsyn.com/416924/rss
---
Your Hosts
---
What Is The Marketing Mansion?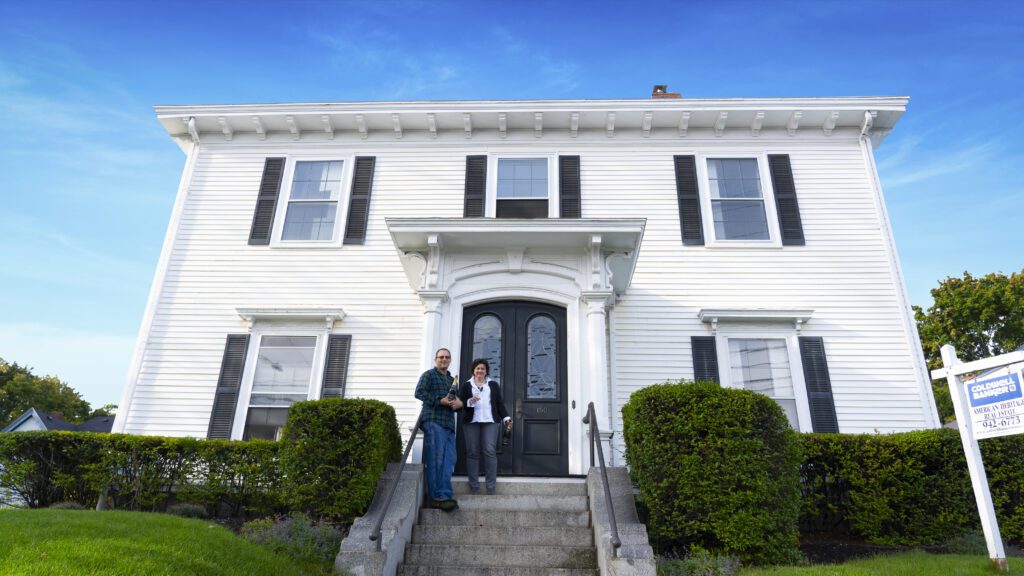 In the fall of 2021, after 15 years of renting, we decided to take the plunge and become property owners. We closed on a 200-year-old, 6,000-square-foot building in Bangor, Maine. The property was listed as having nine bedrooms, and seven bathrooms, and came with an adjacent 14-car parking lot.
We gave our landlord 90-day notice and started the clock on what would be an aggressive race to move in. We were in the middle of a global pandemic with chronic labor shortages and supply chain issues, what could possibly go wrong?
Well thanks to the hustle, skill, and attitude of Chris Shawley and his crew at 15 North Carpenters & Associates, we were able to have a holiday party and move in by the end of December.
We've decided to call the building our Marketing Mansion as it's now where our creative web, graphics, av, PR, and strategy teams call home.
Our Creative Spirit 'Birdie'
And a mansion wouldn't be complete without a ghost or two. While we haven't seen one yet, we're quite convinced that we have a resident 'creative spirit' we've named Birdie, who loves by the widow watch in the attic, overlooking the shores of the Penobscot River.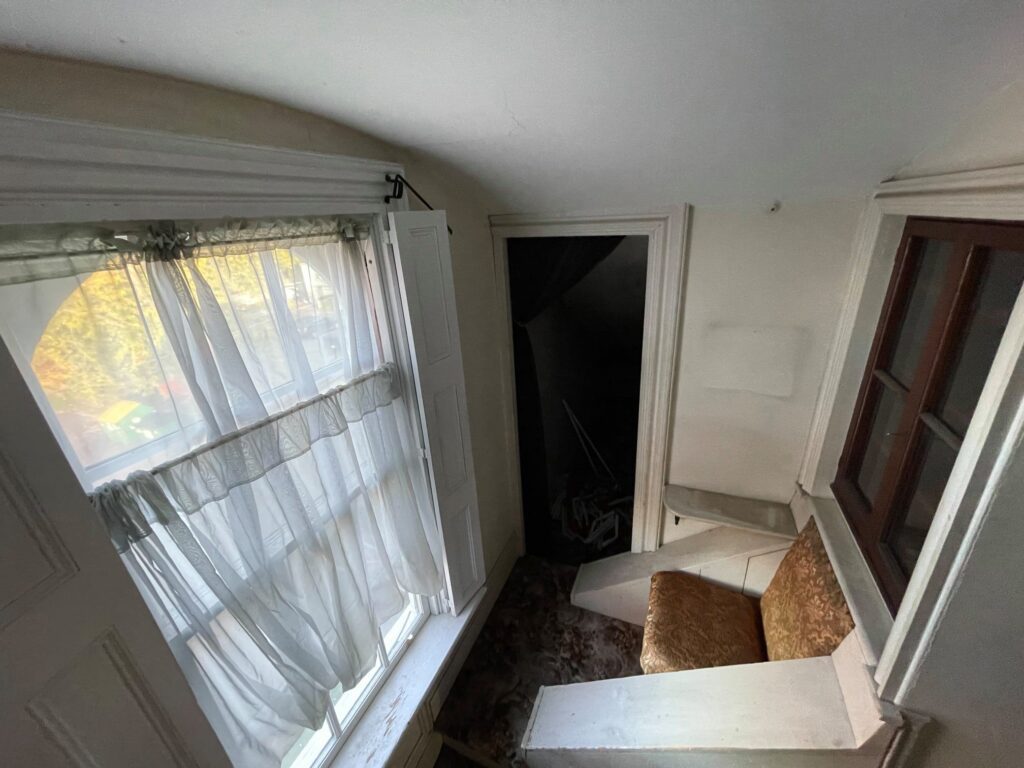 ---
Visits With Birdie
When we have guests tour the mansion, we invite them to sit and ponder in Birdie's seat 😉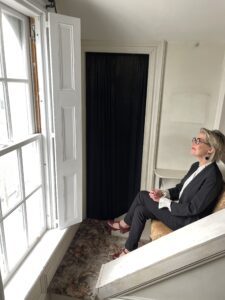 ---
Where We Started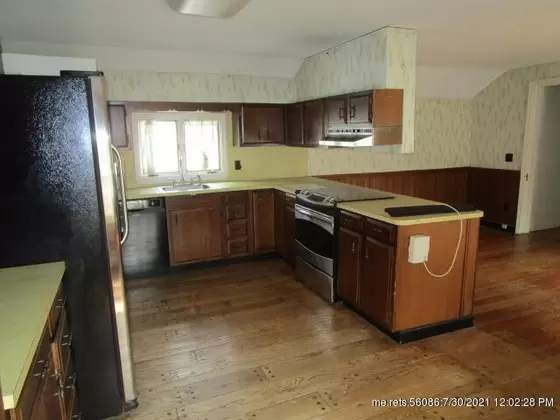 ---
Under Construction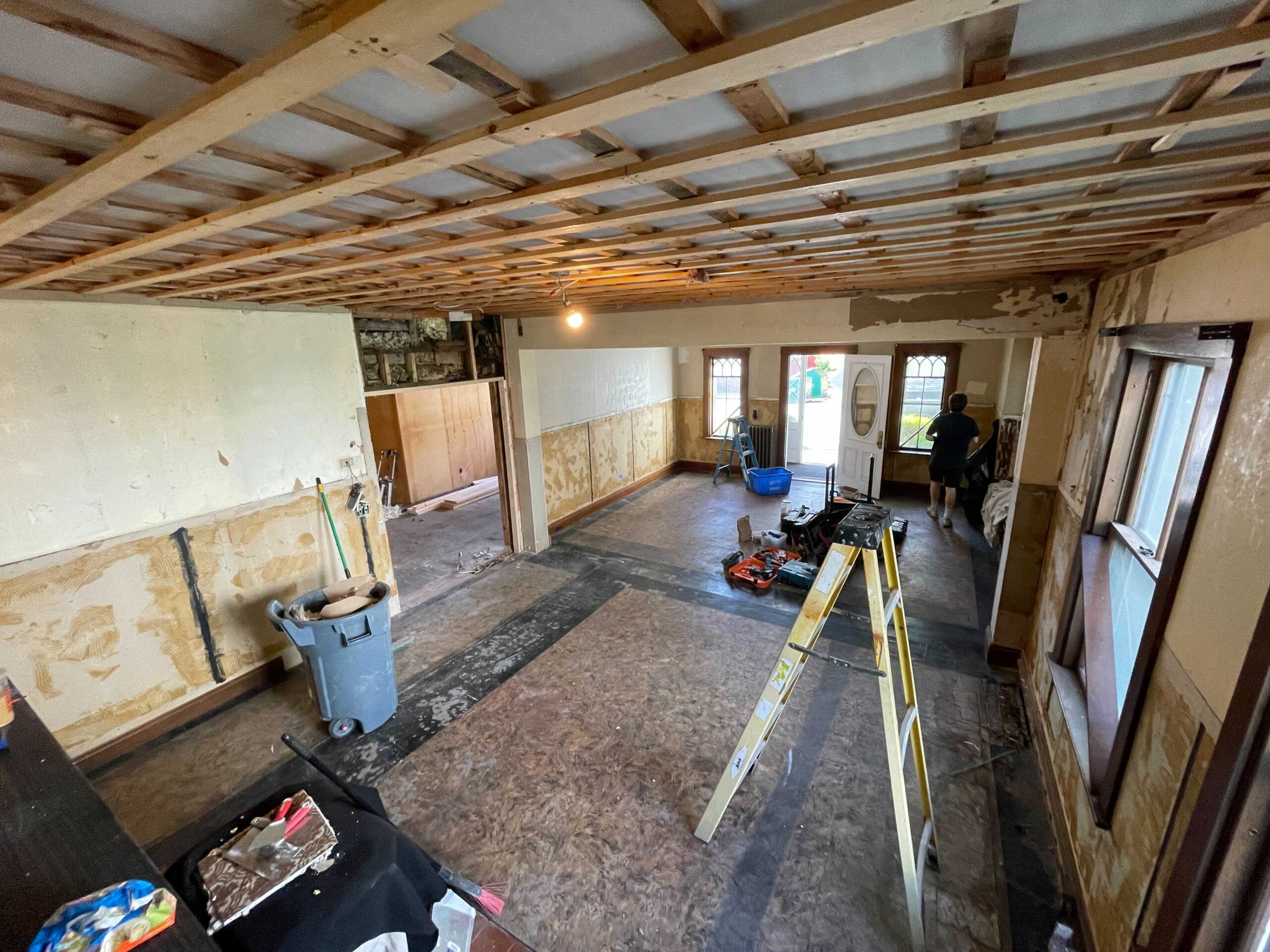 ---
A Few Finished Rooms