Mindsets of Maine:
Mainers' Attitudes and the 2022 Tourism Season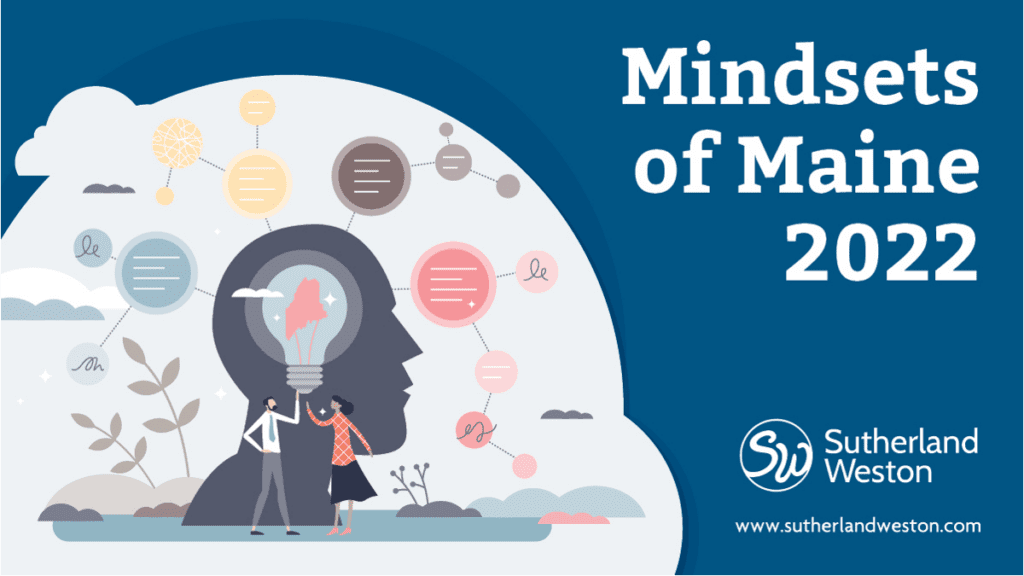 We wanted to know how Mainers think and feel about living, working, and playing in Maine. So we asked.
The results are fascinating. And not at all what we expected. They allow us to make better marketing decisions for our clients each and every day. 
We want them to help your business just as much.
Along with the Greater Bangor CVB and Visit Portland, we are offering a free 90-minute webinar to showcase how this information can grow your business.
Join us Wednesday, June 8 at 10 AM for this interactive and engaging session that will help you market your business better and recruit the best employees for your open positions right away.
Register in advance for this webinar below. Once registering, you'll receive a confirmation email containing information about joining the webinar.