Elizabeth Sutherland, APR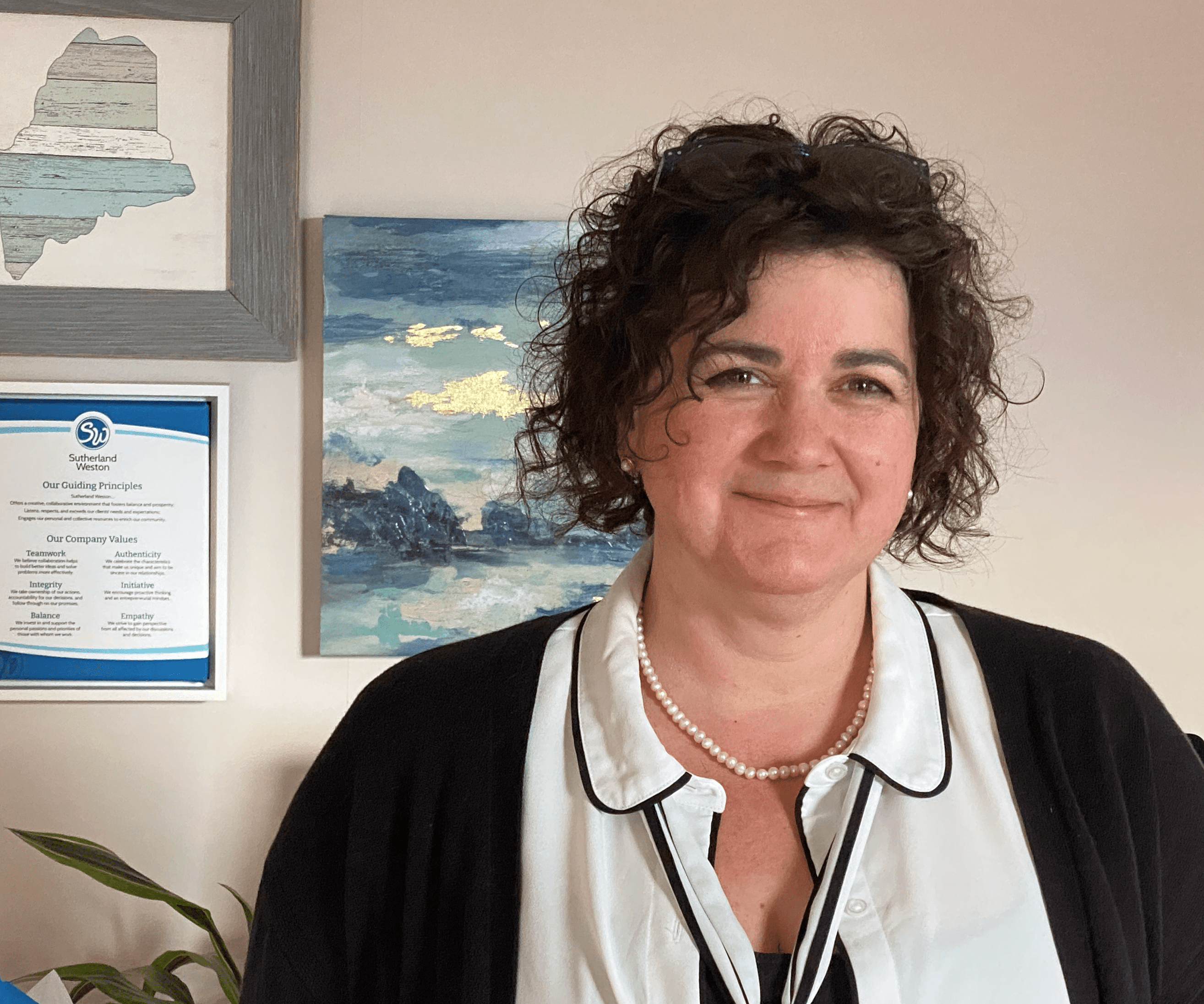 Elizabeth Sutherland, APR
CEO & Brand Strategy Director
Elizabeth Sutherland, APR is the Sutherland of Sutherland Weston Marketing Communications. Originally from "The County," after college Elizabeth worked for the United States Senate, the American Red Cross, and what's now Northern Light Health in increasingly complex public relations and marketing roles before launching out on her own. She is a graduate of the Bangor Region Leadership Institute and winner of the 2016 Eames Leadership Award and the Girl Scouts of Maine 2017 Juliette Award for Leadership. She serves on several non-profit boards and in leadership roles for a variety of local and state-wide organizations and was named to the JA Business Hall of Fame in 2022.
Elizabeth is an experienced marketing professional with expertise in campaign strategy development, brand development, budgeting, research, and measurement. She is also an avid reader, writer, runner, mother of two boys, and wife to a radio-talk-show host.
As a Maine entrepreneur, Elizabeth directly understands the challenges many Maine-based businesses face and has made it her mission to help grow Maine's economy whenever she can.
Elizabeth believes the key benefit Sutherland Weston can offer its clients is to provide practical advice on how to be persuasive and prepared to achieve measurable results.