Who Is This Article Written For?
The article is for marketing artisan products and helping boutique businesses….but what does that mean and is this article of any value to you?
Well – here's how you find out:
If you pour your passion, skill, and talent into building something special as a business, this post is for you.
If you are selling or marketing artisan products and are looking for tips to help grow your business, this post is for you.
If you're looking for suggestions on how to make the most of a small budget – like $500 small – this post is for you. Most of what is discussed here doesn't have to cost a thing but your time, your effort, and your own experiences.
But first, know this: your business is more than your product. It's a unique combination of your personality, passion, and talent. So don't sell you or your business short in how you market it.
---
A Six Word Strategy For Success:
"Tell Your Story. Build Your Community"
---
Your Business Is More Than A Product – It's Your Story.
For context's sake, I'm writing this article during the impact of a global pandemic. It's June 2020, and a Coronavirus labeled Covid-19 has wrecked economies and businesses like nothing I've ever witnessed.
Perhaps you're reading this because you no longer have as many if any, physical locations to sell your goods. Or perhaps you're reading this because the job you once had is no longer around, and you're hoping to build a new business with your craftwork.
This article stems from many conversations I've had with people making and selling their wares online. I've had conversations in Uber rides, in garages, in spare bedrooms, email, phone, and text. I've spoken with young and older. I've had conversations with moms, dads, sons, and daughters.
Though the context and individual situations may vary, those conversations' content is pretty similar across the board.
I'm hoping to summarize the most valuable stuff from those conversations into the advice that follows.
I hope it helps in some small way to make your journey a positive and profitable one.
The Guilt Of Pricing And Profit
If there is one consistent issue that arises when talking to small business owners, especially those who make products by hand, it's not charging enough. Or, more specifically, it does not feel that they can charge more.
For some reason, many feel that they are not worth charging more and leave much-needed profit on the table.
Please know that when you pour your heart and soul into making a product or even providing a service, you create value. The cost of the materials does not measure that value. The consumer measures the value.
Its value is created through the inspiration and understanding of what it means to you and what it means to them.
Demonstrating the skill, expertise, and experience you have through describing the process is a fantastic way to increase the understanding of how special your creations really are.
The more detail you can communicate about the decisions, tasks, and effort you put into making the final product, the more respect you'll earn in the customer's eyes. And with respect and understanding comes the ability to charge accordingly.
It's my hope that this guide gives you the tools – and the confidence – to charge what you should for the work you do.
TIP: Build Your Audience
In this post Your Marketing Audience – Rent or Own? I outline some basic points of why and how to build your audience. But in summary, here are the highlights:
When you buy advertising time on any station (radio, tv, social, etc) all you are really doing is paying to talk to their audience. You're renting some time to talk to people they have built connections to.
That audience has value. In advertising, typically the larger the audience, the more it costs to rent time to talk to them. (Think local news vs. SuperBowl ad rates).
At its basic level, the audience is made up of people. People that share a common interest at some level.
For radio, it might be people who like country music.
For tv, it might be people who enjoy animal shows.
For social media or email newsletters, it could be any highly specific topic that binds people together.
The point is, whether we are talking about something as large as professional football or something as niche as single dads who enjoy sewing, there's an audience out there for the topic.
What does all that mean for you and your business?
It means there's an audience that is interested in the same things you are. The same interests that brought about the creation of your business.
Ok – But So What?
So – these are the people that you need to connect with. To find. And need to find you. Because these are the people that will help build your channel. Your station. Your business.
This community of like-minded folks will help you connect to other like-minded folks.
Where Can You Find These Like-Minded Folks?
While there are many answers to that question, the easiest and most effective way to do this is using social media.
To help you with this, here is a link to a collection of posts that can help you organize, focus, and use social media with confidence. You can do this!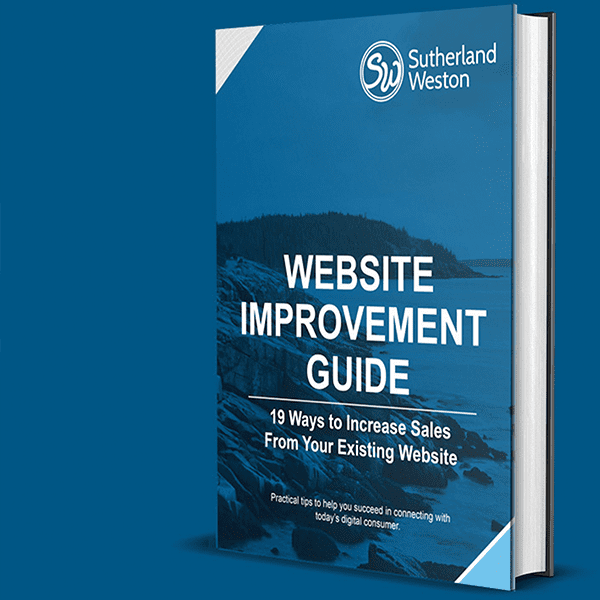 Ways To Improve Your Artisan
& Boutique Website For Free
You don't have to spend a lot of money to make your website work better for your business.
Help You Better Share Your Authentic Story
Help Your Buyers Better Understand Your Business
Get More Questions & Sales Inquiries From Buyers
How To Make Use Of A Small Marketing Budget
One of the most common questions I receive from folks making a product and starting to build their business is, "Where do I spend money?" The question is usually more like, "I only have $500; what should I do?"
My answer is to wait to spend any money promoting your business until you are best prepared to capitalize on the awareness of any money you spend creates.
Our firm says that an effective marketing plan needs to be both "persuasive and prepared." In short, these are defined as:
Persuasive: Tactics you use to get your company noticed by the right people.
Prepared: The resources and materials necessary to be responsive and valuable once you've been noticed or found.
Given a choice between only one of the two, I would always choose to invest in being prepared.
Where I Would Spend $500
As referenced earlier, advertising exposure is temporary and exists in a 1-to-1 trade with money.
As long as you're paying, the advertising will continue.
When you stop paying, the advertising stops.
When you invest in your business's prepared side, the return is far greater in the long run. Pay for it once and, done properly, that investment of time or money will continue to pay you back.
So, where would I advise you to spend the $500? Here are some suggestions:
If you sell products, and you're not a good photographer, invest it there. Buy some basic lighting and backdrops and spend some time on YouTube to learn tips.
Get videos produced of your process and speak directly to the customer. Buy a tripod and a lighting ring and simply tell people who you are, what you do, and how you do it.
Hire a freelance copywriter to interview you and get your story crafted in a powerful way.
People typically talk in much more detail and with more comfort than we type. Use your phone and answer as many frequently asked questions as possible – as thoroughly as you can. Answer as if you were talking to your ideal customer face to face. Upload those videos to a transcription service like Rev.com (they transcribe video at $1/minute). Edit those transcriptions into posts on your website in your FAQ section.
If you're an established business with regular customers, send a thank you note with flowers to 10 of your best customers for no apparent reason.
Using Your Website Effectively
Your business is far more than your artisan product, so your website needs to be more than a catalog of your products. It has to be personal and have a personality.
To effectively create real connection and inspiration and win customers from your website, you'll need to focus on the uniqueness of the people, the process, and the product.
Should You Add Pricing To Your Website?
The number one frustration of buyers today is no pricing on company websites. That's not opinion, that survey and research-based fact from the likes of Google, Forester, and even our own research study.
The answer is yes – find a way to put pricing on your website, even if it's not definitive pricing. "It Depends" is an acceptable answer, as it is usually the case. But explain to your potential customer what "it depends" on. Be objective, thorough and transparent. Be the voice that helps build trust and confidence in those potential buyers.
Expanded details, how to add pricing, and a few examples to see how others have done it can be found here.
TIP: Help Them Get To Know You
In many cases, the "people part" of your company is a pretty short list.
It's either you, or it's you and members of your family. In any case, know that customers want to know about the person that creates the product.
While your website needs to be customer-focused, you need to have a dedicated page on your website that is focused solely on you. Customers want to connect to a good story. You can do that by being true to who you are.
People often share with me that their most effective way of selling is when they can talk directly to a customer. "Of course it is", I tell them. That's because they get to hear from you and connect to the person behind the product. They make decisions about value and trust right then and there before making the purchase. It helps them feel better and more confident about the decision to buy.
So scale that impact so people can have that same sense of connection even if you're not right there in front of them.
Don't worry about something not being good enough or inspiring enough. What you think is boring, mundane, and ordinary, others find it extremely interesting.
Share why you do what you do.
Share who inspired you to get started.
When/why did you start the business?
Be sure to include what inspires you, motivates you, and drives you to produce what you do.
The more real, sincere, and authentic you make this page, the more customers can learn about the person they are buying from.
Video Can Help
I know you're probably scared by the camera. Most people are. But, it's a tremendously powerful way to build connections with people you haven't met.
For instance, here's a video I have on my bio page that helps people learn a little more about me:
Video Tips To Help:
To help you use video and feel better about it, we've put a collection of tips and recommendations together for you here.
TIP: Show Your Process
Another important page on your website is the process page.
If you've sold in person, you've no doubt heard someone ask you if you really make these things. There's extreme value in the customer's eyes in meeting and connecting with the person that actually makes the product.
Make sure you showcase the process you go through to make your artisan products.
Use photos and videos to show raw materials, the steps you take to start, and the process you follow to finish the products you make: the more detail, the better.
Have you learned how to do things better along the way? Have you learned to find and use different materials along the way? Showcase the work you put into making the final product come to life. Share how you've tweaked your process to make something stronger, shinier, or better.
To illustrate, here are a couple of my favorites that show the process of making something by hand:
TIP: Enhance Your Products
If there's a theme in my advice, it goes beyond the basics. The same is true for your products. Be sure to consider three key areas that will help you inspire and sell more.
Meaningful descriptions: When describing the product, go beyond what it's made of and how you use it. Think about the inspiration behind how the product came to be, how it's been used by others, and the comments you've received from other customers.
Show in use: Photography can be a challenge for many folks that make things with their hands. However, photography and video are the most important elements in creating a compelling and inspiring product website. Find ways to go beyond the single shot on a white background. Show the product in use. If it's jewelry, clothing, or accessories, show people wearing and enjoying the products. If it's a tool or functional product, show that product in everyday use. A simple video of you explaining the features and benefits of what you've created is also a compelling way to add depth to your website.
Show in scale: One of the hardest things to judge from online product shots is the actual size. By itself, a photo of a product offers little information as to how big or small a product may be. It's beneficial to show products in context and other items that are easily recognized and understood. This helps eliminate a common concern of having something be "the right size" for the intended use or person.
TIP: Make It Easy For Wholesalers To Connect
If your business is working with wholesale partners or looking to do so, be sure to have a wholesale page on your website. This is an audience that you need to speak to different from your retail customer.
Setting up a wholesale page on your website gives potential wholesale partners a dedicated page they know is for them. Fill it with more than just a contact form.
Use this as a sales effort to market your artisan products and build trust and confidence in potential wholesale partners that visit your website to be doing business with you.
Remember, these folks help sell and market your artisan products and will need some assurance that you're a partner they want to do business with.
Answering questions on the capacity to produce, delivery, consistency in your quality, and pricing are all areas to be proactively addressed on this page. Doing so will show potential partners that you understand their side of the business and respect their concerns, questions, and needs.
TIP: Include A Buyer's Guide And Answer Section
When Janell added a buyer's guide to her website (see it here), it instantly did two things:
It helped men (a key buying audience for her) have more confidence in the buying the right bag
It cut down on the number of calls and emails asking the same questions over and over
The guide Janell added was nothing more than a list of answers to questions she receives regularly. It didn't cost her anything to do. It's making her more money AND saving time in her day.
What answers could you provide on your site that would help your buyers?
Cary Weston
President, Sutherland Weston, Bangor, ME
email: cary@sutherlandweston.com | LinkedIn https://www.linkedin.com/in/caryweston
Closing Thoughts
You can always spend money on advertising. Options will always be there. Before you do, make sure that your website is set up to make the best impression and provide the most value to those who you pay to get in front of.
That's one investment that will pay you back time and again with no additional out-of-pocket costs.