Certified 'They Ask, You Answer' Coaching for Your Team: Guiding, Training, & Implementation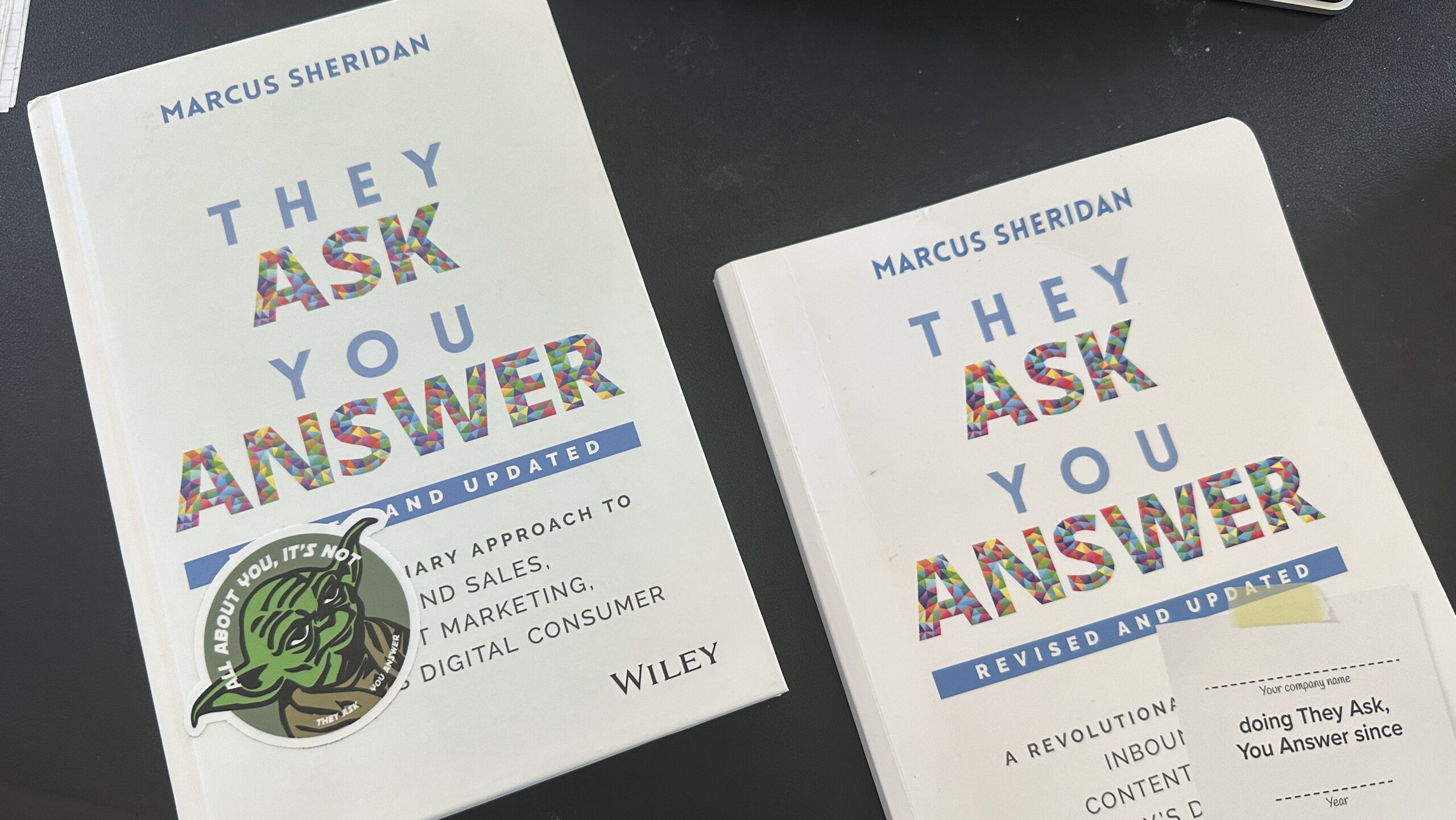 A Proven Framework To Positively Transform Your Sales & Marketing Results
You and your team have read the book "They Ask You Answer" by Marcus Sheridan.
You want to apply the tactics Marcus outlines in the book to your business.
Where do you start? How do you make it work?
How can you be sure your business will see the success you want from the efforts?
---
That's where a certified 'They Ask You Answer' coach comes into play.
Certified Coach Cary Weston of Sutherland Weston and Marcus Sheridan, Author of "They Ask You Answer ', on stage at Maine-Stay 2022 in Bangor, Maine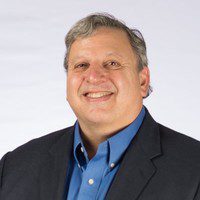 "A Godsend For Our Business."
"I have been a business owner for thirty-plus years and have spent hundreds of thousands of dollars on marketing. I had never gotten an ROI on my marketing spend until I met and started working with Cary at Sutherland Weston. Now the qualified leads are coming in like clockwork – sometimes as many as five in a day.
Additionally, Cary has taught our Revenue Team how to maximize HubSpot and quickly engage these leads with a structured workflow and content that answers their questions, so we can move these leads down the sales funnel and close more deals. Adding all these new clients and our revenue growth have been a godsend for our business. "
-Larry Kagen, Founder & CEO,  Baron Payroll
---
Interesting In Learning More About How 'They Ask, You Answer' Coaching Can Positively Transform Your Sales & Marketing Efforts?

Let's Start A Conversation
Three Ways I Can Help Bring "They Ask You Answer" To Your Company
My "They Ask You Answer" coaching services can be customized to your business needs priorities, pace, and pricing.
Here are three ways I work with clients using the principles and framework outlined in the book.
A Project
You have a website, video, or inbound marketing project in mind and want to implement the 'They Ask You Answer' mindset into it.
---
Pricing
Project pricing is based on scope and deliverables.
However, pricing information for website development and video production can be found here.
A Workshop
I offer half or full-day workshops and brainstorming sessions for companies and teams looking to start utilizing the 'They Ask You Answer' system.
---
Pricing
They Ask You Answer workshops are priced at $2,500 for a half-day and $5,000 for a full-day program. Pricing is independent of travel and accommodations, should they be required.
Full Engagement
Your company is ready to embrace the 'They Ask You Answer' mindset and take ownership of your content and digital marketing efforts.
---
Pricing
They Ask You Answer implementation and coaching engagements will average between $3,500 and $7,000 monthly. Pricing is determined based on the size, priorities, and pacing desired by your business.
What is the "They Ask You Answer" mindset?
Simply put, it's an obsession with addressing buyers' questions, concerns, issues, anxieties, and problems by teaching and sharing better than anyone in your industry.
It's a cultural dedication inside your company to:
Say what others in your industry won't
Show what others haven't
Sell in a way others do not
What's The Difference Between An Independent Certified Coach And Working Directly WIth Marcus Sheridan's Team At Impact?
When it comes to working with a certified They Ask You Answer (TAYA) coach, there are two options you can choose from:
An Independent They Ask You Answer Certified Coach
OR
An Impact-Employed They Ask You Answer Coach
What Type Of Businesses Does 'They Ask, You Answer' work for?
The framework is currently being used in thousands of businesses all over the world and in many types of industries. However, I find I work best with the following types of businesses:
Family-owned / Privately-owned businesses with 50-200 employees
Manufacturing and Industrial Production Companies and those who sell to them.
Professional Service and B2B companies with at least one dedicated salesperson.