It's all personal
Simple Gestures Can Make a Big Impression on Your Restaurant Guests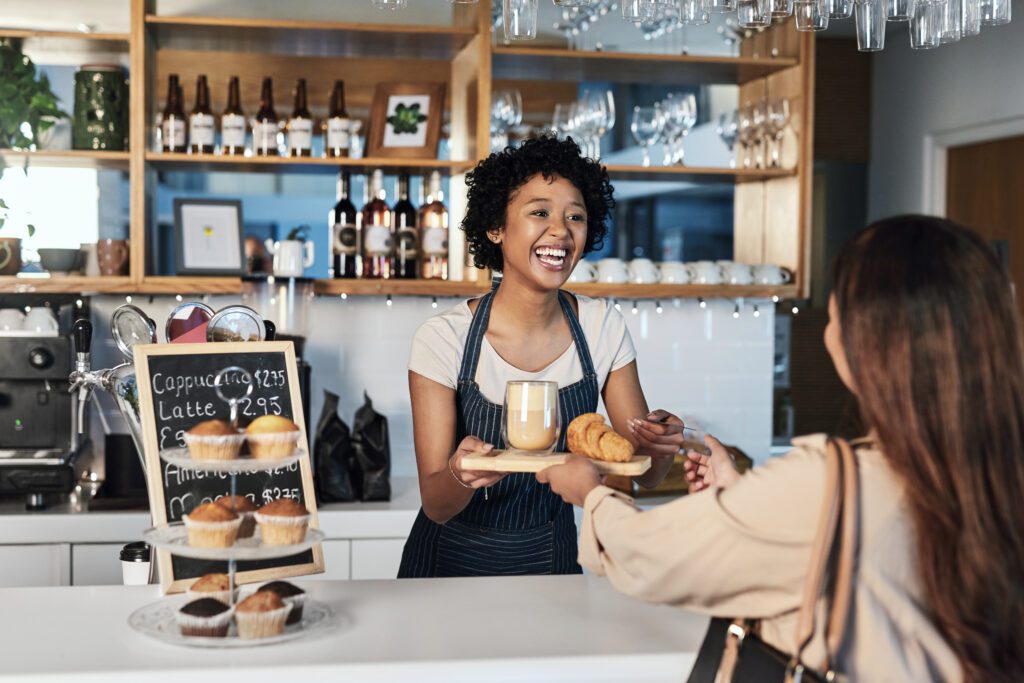 Last weekend my husband and I visited a new restaurant in town. It was a great experience, food was delicious, atmosphere inviting, and service prompt and impeccable. Best part, however? We left a credit card on the table after paying the bill, and the restaurant owner gave me a quick text to let us know long before we knew it was missing. It was a busy, buzzing Saturday night. But instead of putting it in the cash drawer with a "They'll call when they realize it's missing," the owner took a minute to put us first. Needless to say, fans for life.
Repeat Business is Best
Studies have shown that loyal restaurant customers spend 67 percent more than new guests. So, even though regular customers might only make up 20% of your guests, they can provide up to 80% of the revenue. It's no wonder restaurants are still racing to build loyalty programs. But what if a punch card or dining points program isn't for you?
There are less formal ways to develop relationships with your guests and build repeat business — the key is finding ways to surprise and delight customers to let them know you sincerely appreciate their patronage.
Make your restaurant stand out from the competition and leave a lasting impression on your guests by incorporating personal touches. Small gestures can significantly impact customer satisfaction and loyalty.
Make It Special
Here are five effective personal touches that can elevate your restaurant's experience for first-timers and those regulars you love to see every week.
Greeting guests by name creates a sense of connection and familiarity. By learning your regular customers' names and greeting them personally when they arrive, you show that you value their patronage. This simple act can make them feel welcomed and appreciated, leading to a positive dining experience.
Offering a complimentary treat or appetizer on the house can surprise your guests and make them feel appreciated. It can be as simple as a basket of bread or an occasional small taste of a "not on the regular menu" hors d'oeuvre. Not only does this make your guests feel special, but it can also entice them to order more food and drinks, leading to increased sales.
Customizing orders to meet guest preferences can go a long way in creating a positive dining experience. If a guest has a specific request or preference, try to accommodate them as much as possible. It could mean adjusting a dish's seasoning or cooking time or substituting a side dish. Going the extra mile to make your guests happy can result in positive reviews and repeat business. Remembering food allergies, dislikes, or favorites will make your restaurant feel like a family member's kitchen.
Speaking of family, personalizing your restaurant's decor can add an extra touch that guests will appreciate. Displaying family photos, local artwork, or memorabilia from local sports teams on the walls can give your restaurant a unique yet comfortably familiar ambiance. Small touches like fresh flowers on the tables or scented hand lotion in the bathroom can create a cozy and inviting atmosphere.
Want to really make a memory? Follow up first visits or milestone return trips with a personalized thank-you note after a guest has dined. Expressing your gratitude for their visit via email or snail mail shows that you value their business. This gesture will leave a lasting impression on your guests and increase the likelihood of them returning to your restaurant again and again.
By incorporating these detailed personal touches into your restaurant's dining experience, you can significantly impact your guests' experience and create a loyal customer base. Remember, it's the little things (like a quick and reassuring text message about a left-behind credit card) that count! 
Want to know more? Give me a shout! ~Elizabeth